Minneapolis U of M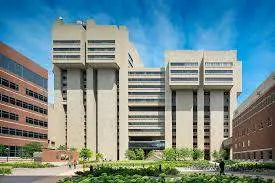 DIRECTIONS:  Located on the University of Minnesota Campus.  Take University Ave SE to Walnut St St.  Take Walnut to Delaware St SE, turn right.  The Malcolm Moos Health Science Tower (Moos Tower) is located  straight ahead on the corner of SE Harvard St and Delaware St SE.  Paid parking may be required and is not included.
We suggest parking in the Washington Ave Parking Ramp at 501 Washington Ave SE, 55455.
Room Location:  The Moos Tower is a very large building.  Please check your confirmation email email on what room number our class is assigned to.  You can also call us to get this information in advance.
LANDMARKS:  Grace University Lutheran Church is located in the front.  The School of Nursing and School of Dentistry are next door.  The Mayo Auditorium is located behind.