Cultivate Safe and Healthy Work Environments
by Empowering Employees and Teams.
From medical offices to warehouses or corporate environments, from day cares to churches and more, you can rely on In-Pulse CPR for the CPR certification you need. No matter what type of establishment you run, our first aid courses can help you receive the CPR certification and training you need to be prepared in an emergency situation. We provide top-notch training and CPR certifications that meet state requirements, as well as ensure peace of mind.
We offer classes that address your specific needs. Click on these titles to learn more about the trainings.

We offer group training in the following areas:
Delaware (Northern Delaware including Wilmington, Claymont)
Florida (Tampa Bay, Ft Myers, Orlando, Ocala, and most of Western Central FL)
Iowa (Northern part of the state including:  Mason City, Spencer, Estherville)
Maryland (Northern:  limited areas near PA)
Minnesota (Twin Cities, St Cloud, All of Southern MN)
Pennsylvania (Philadelphia area, Harrisburg, York, Lancaster, Reading, Allentown, West Chester, King of Prussia)
South Dakota (Eastern:  limited areas near MN)
Wisconsin (South Western part of the state including: Hudson, New Richmond, River Falls, Salem, La Cross)
Course offerings available:
Combination CPR, AED and First Aid
Interested in pricing and scheduling a class for your staff or organization? Email us through the button below to get started.
Special Discounted Pricing for our Public Classes

Did you know we offer community classes multiple times a week within many of the communities we serve?  These community classes offer the same certification as our private group trainings offer. Vouchers to attend these classes are pre-purchased and mailed to you to distribute to your staff. Staff follow the directions on the voucher to register and then submits the voucher to the instructor as payment when they attend the class.  We offer public classes at many locations and times.  Visit the calendar on the home page for dates and times of classes available in your area.
Advantages:
This is our least expensive way for companies to have their staff trained.  This option has a savings of 25% or more over our private class price rates.  The more vouchers you purchase, the bigger the discount per student.

It is easy to administer – just hand out the vouchers.  The employee picks a class date from our many public classes, pre-registers, and attends. Just follow the link below for pricing and to purchase.

This is great for companies with multiple shifts as it is easier than trying to schedule a class that will fit everyone's schedule.
---
Why choose In-Pulse CPR to provide your company CPR training?
In-Pulse CPR equipment:
---
In our CPR certification courses, we use the latest in Laerdal, Simulaids, and Prestan CPR manikins that are available. Since we have access to over 100 manikins (adult, child and infant), we can accommodate any size training group.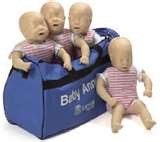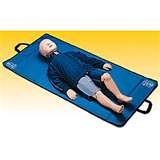 Save
Theirs??  well…
---
Trainers in other CPR certification classes might not always use an authentic dummy or manikins, instead using an unrealistic wedge or inflatable. You can trust that the first aid courses at In-Pulse CPR give a much more realistic training experience.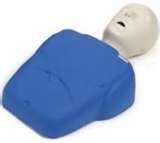 Save
Save
Save
Automated External Defibrillators
In-Pulse CPR equipment:
---
We have a large selection of the most popular AED trainers in our inventory and can usually match the exact model to your facility's type of AED.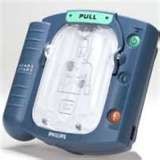 Save
Save
Theirs??  well…
---
Many others may have one or two AED models from which to choose. Often models are poor in quality and tough to use and may not even resemble an actual AED.
---
Save
Save