CPR Training, First Aid, Certification and General Frequently Asked Questions
Here are the three most common AHA certifications that are available and the career groups that take them. They are:
BLS Provider: Nurses, dentists, hygienists, nursing students, dental students, physicians, pharmacists, emergency medical technicians, physicians, professional rescuer, respiratory therapists or anyone in the health-care industry required to have CPR training.
Heartsaver CPR/AED: All laypersons including daycare providers, warehouse staff, massage therapists, lifeguards, teachers, office staff, church staff, daycare providers, safety committee staff, yoga or fitness instructors, parents or grandparents, scout leaders, etc.
Heartsaver CPR/AED with First Aid: Anyone in the lists above who as is also required or feel it is important to have basic First-Aid training. Most daycare providers are required to take this qualifying first aid course at least once.

Please note that all of our certifications above include adult, child and infant CPR training and AED instruction.

With the latest American Heart guideline changes, the AHA made this statement:  Since BLS skills – and competency and mastery of those skills – are the most important component of BLS training, course timing cannot be shortened for a renewal agenda. While the AHA did provide a renewal option for the 2011 course, it was only 30 minutes shorter than the full course.
In-Pulse CPR gladly accepts the following forms of payment:
* MasterCard
* Visa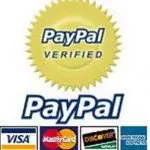 * American Express
* Discover Card
* Check
* Money Orders
* Cash
* Paypal
Enrollment fees are to be paid PRIOR to the date of the course.  Our automated registration system will only accept credit card or e-check transactions.  If you need another payament option please contact us.  Private groups must be paid-in-full on or prior to the date of the class unless other arrangements have been made.
If for any reason an individual is requesting a refund, the following applies:
* A FULL REFUND will be given if 7 or more days notice is given.
* Within 4-6 days notice a $10 processing fee per student will be assessed.
* Absolutely NO REFUND will be given for less than 4 days notice or for those who do not show up for class.
* Cancellation must be done via email.
We understand that emergencies come up and illnesses happen. A one time class transfer can be made at no extra cost.  Any additional class transfers will incur a $20 processing fee.  To transfer to another class just visit our website and re-register for another one.  If you have paid already just skip the payment step (close out the payment page by hitting HOME tab. DO NOT HIT CANCEL!).  Just let us know by email what class you are moving to so we can reapply your payment.
Our refund timeline begins from the first registration not the transferred class date.
There are a few differences on how the courses are taught by each organization but the basic fundamentals are very similar. Most employers, colleges, and organizations will accept the American Heart CPR certification but not all will accept the Red Cross. When in doubt, It is always best to check with your employer or organization. We teach and certify through the AHA.
We have a large amount of medical students who take our classes over the equivalent college offered course. Please be assured that all healthcare educational programs in the area will accept our program to fulfill your basic CPR requirements. When signing up please select a BLS for Healthcare course.
Please contact your local job placement or employment office. Often, they can cover the full cost for the course. Please have them contact us so we can arrange 3rd party billing.
Under most circumstances you will receive the actual AHA certification card on the day you attend.  Last minute registrations and those in the Ft Myers and Orlando Florida area may need to wait a few days for the certification card to arrive in the mail.
Our classes tend to fill up quickly with most registrations occurring within the week prior to the class date. Please feel confident in registering for any of our classes as only on rare occasions will we ever cancel a class due to low enrollment or for other reasons beyond our control.
If a class is canceled because of bad weather or for some other reason, In-Pulse CPR will contact everyone on the roster by email and then attempt a phone call at least one hour prior to the start of the class.  There is no refund if a class is canceled because of bad weather but we will make every effort to reschedule or transfer you to another date.
AHA CPR and First Aid cards are good for 2 years. However, your employer, licensing or certification may require re-certification more frequently.
We use the latest in Laerdal, Simulaids, and Prestan CPR manikins that are available. We also have the most popular AED trainers to teach with.
See why the type of equipment you train on can make a difference on how your learn.
Please bring with you proof of payment by printing out the confirmation email showing amount paid. Other than that you do not need anything else other than a willing attitude to learn something new.  Text books will be available at the class.
YES. We can issue a replacement card for a small processing fee of $10. Follow this link to request a replacement card.

Save
Save