New FL CPR Bus Driver Law – We can help train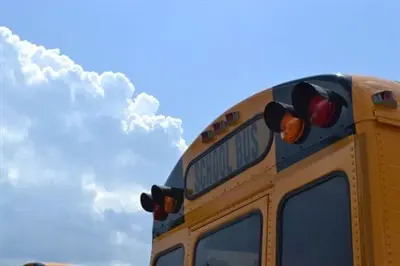 ---
Case Study:
Hillsborough County Transportation
Hillsborough Country Transportation has 1500 drivers who are now required by this new law to be CPR/FA trained. They decided to certify 7 internal staff to become instructors through In-Pulse CPR. They are now teaching 2 classes every week with 37 students each class. At this pace, they are on track to train the whole district in less than 5 months.
---
In-Pulse CPR is a multi-state American Heart Training Center (TC) based out of Tampa Florida. Currently we have over 200 direct and indirect CPR instructors ready to assist school districts and their transportation services with training on the new CPR law.
The Florida State Board of Education passed a measure requiring all bus drivers be certified in CPR and first aid. According to the new rule: "The operator and attendant shall be provided certified cardiopulmonary resuscitation (CPR) and first aid training along with other required pre service training prior to transporting students, and shall receive CPR and first aid refresher in-service training at least biennially."
In-Pulse CPR directly offers training to over 1200 students every month. Indirectly, through our training network, we train several thousand more.
School districts have three options on training their bus drivers. First, they can send their staff to a public community CPR/FA certification class. [View dates and times] Secondly, for larger groups, they can have a certified instructor come out to their facility to train and certify. Lastly, if they have the staff to warrant it, they can have internal personnel become instructors. Those internal instructors would provide the classes to their network. Smaller transportation providers may prefer one of the first two options, as becoming an instructor has many additional added expenses including equipment and training.
In-Pulse CPR can help you decide on what the best training option would be in your situation.
More about our group classes can be found here
Office Hours:
Monday – Friday 9am to 5pm (EST)
Tampa Bay: (813) 343-4024
Orlando: (407) 279-3256
Outstate: (877) 226-7311